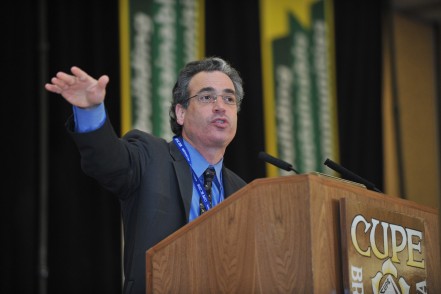 Randolph, Vermont will host one of the world's leading community economist as part of the second program in the "Why Build A Local Economy: Community, Engagement, Gratitude" series at the Chandler Center for the Arts on Thursday, October 10 at 6:30 p.m.
This series, sponsored by BALE – Building A Local Economy – and Randolph Area Community Development Corporation, "explores local resilience in the face of climate change and economic inequity," says Chris Wood, Director of BALE, who is coordinating the programming.
"This program and the next one on October 17 are both solutions-focused in their orientation," according to Wood. "Michael Shuman is an inspiring speaker. Come learn some new strategies for strengthening the local business sector, fostering creativity and the arts, supporting healthy practices, and making everyone a valued member of an economically vibrant community."
The program also features Gwendolyn Hallsmith, author of Creating Wealth: Growing Local Economies with Local Currencies. Hallsmith, besides being a former Town Manager of Randolph, is also helping launch Vermonters for a New Economy. This program will kick off Vermont's New Economy Week with over 40 programs occurring around the state through October 20.
Shuman is an economist, attorney, author, and entrepreneur. He has authored, coauthored, or edited eight books. His most recent book, published by Chelsea Green, is Local Dollars, Local Sense:  How to Move Your Money from Wall Street to Main Street and Achieve Real Prosperity. His previous book, The Small Mart Revolution: How Local Businesses Are Beating the Global Competition, received as bronze prize from the Independent Publishers Association for best business book of 2006. He is a cofounder and research director with Cutting Edge Capital LLC. He helped co-found BALLE (Business Alliance for Local Living Economies) and is now a BALLE Fellow. A prolific speaker, Shuman has lectured in almost every U.S. state and eight countries. As well, he is a fellow with the Post Carbon Institute.
Wood says this challenging series of dialogues will, "continue to zoom in to concrete actions that communities can take at the local level, but zoom out as well to help us understand that deep flaws on our current economic, social and ecologic path that require us to reconsider our place and the impacts of our human activity… and take actions to correct that path. Michael (Shuman) and the next program, "Fixing the Future," will highlight the strength of building local and resilient actions."
Each program is free and begins at 6:30 p.m. with delicious local food courtesy of the Black Krim Tavern and starts at 7:00 p.m. with a sampling of local performing artists. This program features the poetry of Danny Dover of Bethel and Cynthia Tumlin of Fairlee.
This series is supported by the Harris and Frances Block Foundation, Vermont Community Foundation, New Hampshire Charitable Foundation, Community Catalyst Fund and New England Grassroots Environment Fund. Co-sponsors include the Donella Meadows Institute, Vital Communities, 350 Vermont, Vermonters for a New Economy, Black Krim Tavern, South Royalton Market, Bethany Church's Advocacy Committee, Sustainable Energy Resource Group (SERG), Sustainable Woodstock, Vermont Natural Resources Council, and Catamount Earth Institute.
For more information, contact BALE at info@balevt.org, 802-498-8438 or www.balevt.org.