Join the New Economy discussion this Friday in Montpelier.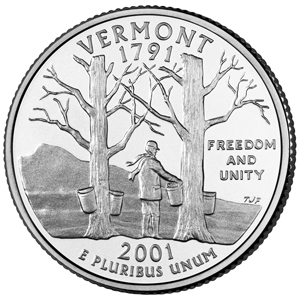 We all want vibrant, resilient economies that support our communities, but it's becoming clear that our current economic system can't deliver all that. Prices are unstable, resources are exploited, negative externalities aren't factored into costs, and profits are shared very unevenly.
There are alternatives. Our economies can be better, healthier, and stronger. They can be more sustainable, more fair, and more local. Already, hundreds of innovative new ideas about how to improve our economic system exist, and many are being acted on. This Friday, the Vermont's New Economy Conference will be a gathering of these new strategies and the people behind them. Join us to learn about these ideas and how you can get involved!
Vermont's New Economy is a one day event focused on the many strategies we can use to achieve greater economic vitality. It will open with a keynote address from prominent economic thinker Ellen Brown. Ellen will be speaking about alternative financial models that can strengthen our economy. The conference will then proceed using an Open Space model, in which participants will join discussion groups on various topics of interest to learn, share ideas, connect with others, and identify goals, issues, strategies, and next steps. The topics for these sessions may include local stock markets and mutual funds, crowd funding and the Jobs Act, SEC regulatory changes, monetary reform, Time Banks, commercial exchange systems, Art Dollars for the Creative Economy, Wall Street reform, financing local food and energy projects, and other structural system changes.
Anyone with an interest or stake in our economy is encouraged to attend, and all are encouraged to share their ideas and concerns. The Vermont's New Economy conference will take place this Friday, December 7 from 9:00 until 4:00. It will be held at the Vermont College of Fine Arts in Montpelier, VT. For more information or to register for the event, visit the online registration page.