Vermont's New Economy Week is October 10-20. Join in by attending an event near you!
We're excited to be part of New Economy Week, a collection of events across the state that celebrate and raise awareness of Vermont's New Economy. New Economy Week will feature guest speakers like Michael Shuman and Gus Speth, a happy hour with representatives from 350.org, local information sessions, dancing, live music, workshops, open houses, publications, and more! Come to learn about topics including cooperative business models, public banking, health care, institutional divestment, and local investment, or just to share your own stories. All are welcome and encouraged to attend these events!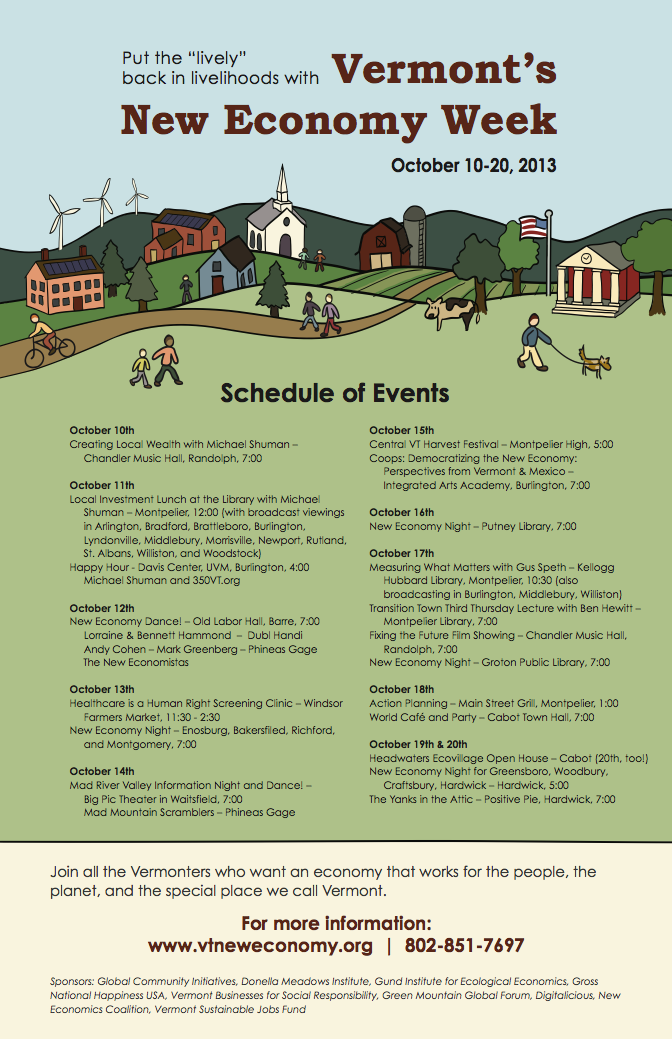 Changes and additions are still being made to the New Economy Week schedule. For the most up-to-date information, please check here. If you would like to download a copy of the poster, it is available for distribution here.
More information about new economy week can be found at www.vtneweconomy.org.